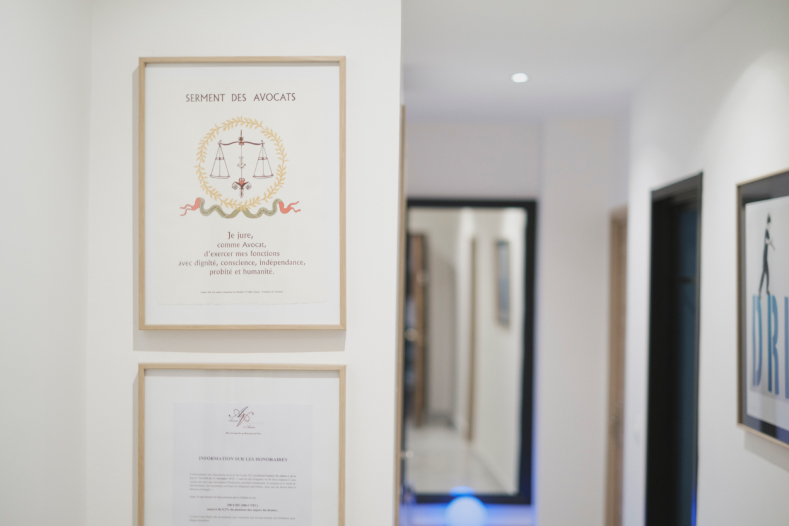 Avocats Antomarchi & Associés
In accordance with the provisions of the Law No. 2015-990 of 6 August 2015 amending Article 10, paragraph 3, of Law No. 71-1130 of 31 December 1971 : « Except in events of urgency or force majeure, an engagement letter shall be concluded in writing specifying, in particular, the amount or the method of calculation of the fees will be based on the complexity of the assignment and the hours required for completion as well as the various costs and disbursements envisaged. »
An estimate will be submitted to propose an evaluation either at an hourly rate or at a flat rate for each service.
Except in case of emergency, no diligence will be carried out before receiving the client's written agreement and without the payment of a deposit of at least  30%.
Avocats Antomarchi & Associés Law Firm also offers a "subscription agreement" formula, adapted to a tailor-made follow-up and to recurrent needs.
This formula allows for a 20% reduction on the hourly rate with a six-month renewable commitment.
The amount of the fees, established on the basis of your needs and fixed in advance, is invoiced monthly and covers all the areas of legal advice offered by our Firm: employment law, tax law and business law.
It's a true partnership over the long term, including answering your questions, advising, reviewing and drafting contracts.
Regular monitoring allows our lawyers to acquire in-depth knowledge of your company and to offer you greater responsiveness.
Thanks to this method of working, our lawyers can provide you with the best possible support in your day-to-day problems, with the ultimate aim of anticipating any contentious situation.
A specific fee is charged for the procedures undertaken.